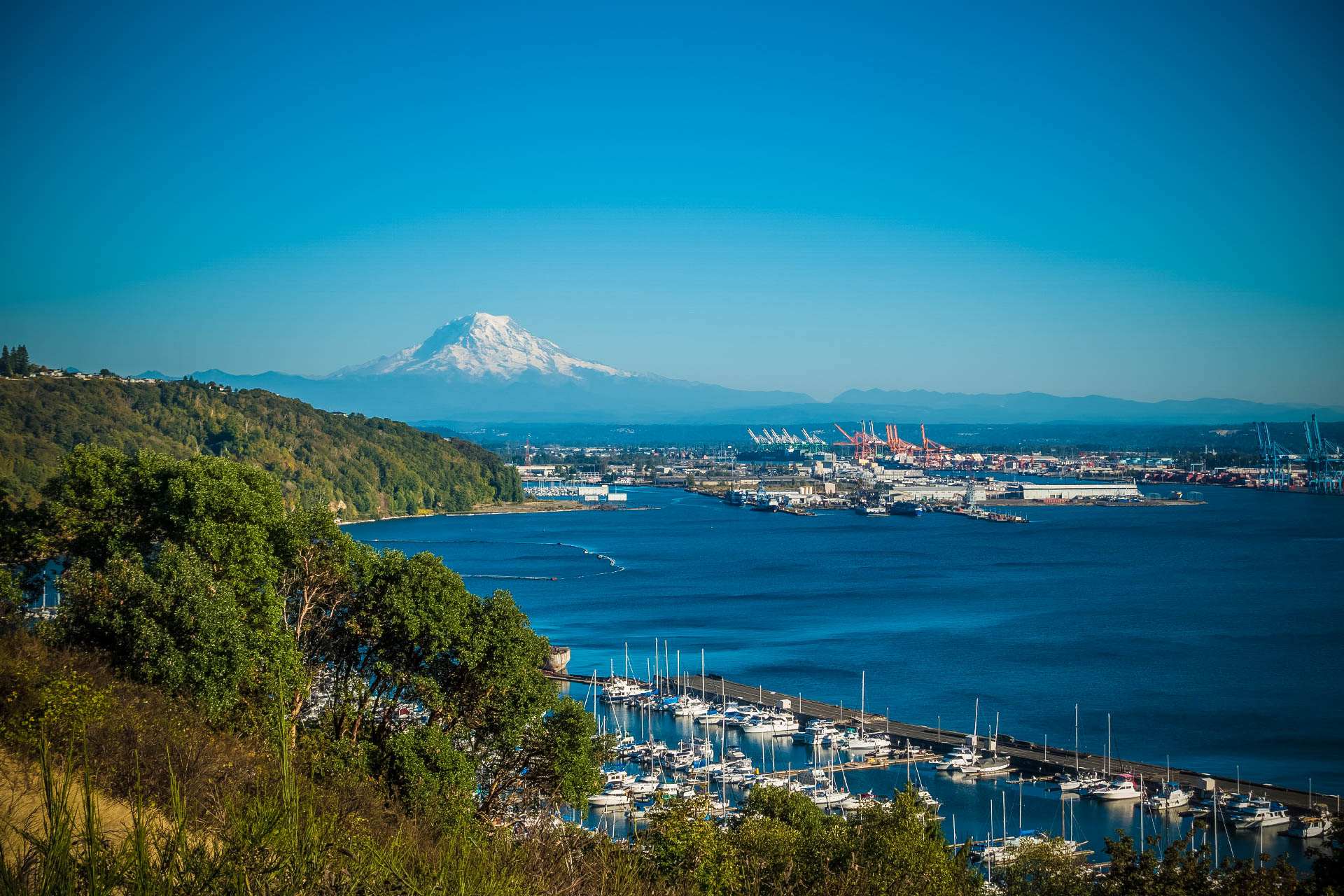 Qualified Northwest home buying experts ready to help sell your house quick for Cash
We are a local real estate buying company that works with our clients on no-hassle, stress-free property liquidation. We want to help you unload residential properties that have become a financial burden. You don't have to pay any fix-up costs or fees; we cash you out in as little as 5 business days. Maximize your profit and simplify the home selling process with Cash Me Out Northwest.
Call us today! 253-576-8640
Start the Conversation
Contact us today for a cash offer on your home!
Start the
Conversation
Contact us today for a cash offer on your home!
OUR NO HASSLE
BUYING PROCESS IS EASY AS 1-2-3!
---
We understand that due to financial stress, time is of the essence, so we work quickly and efficiently to shorten the process.
We break the process down into three simple steps.
---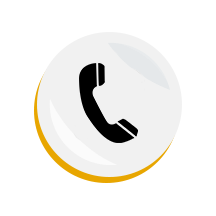 PHONE INTERVIEW
---
Day 1: Plan on a 20-minute phone call where we take the time to learn everything we can about you and your house. We will ask certain questions to get a better idea of how we can help or even if selling your house quickly for cash is your best option. This is also an opportunity for you to ask any questions you might have regarding the process.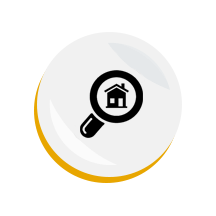 HOME CONSULTATION
---
Day 2: We visit the home and do a walkthrough of both the inside and outside to get a better idea of the value of the property. Don't be concerned about the condition of the home. Cash Me Out Northwest will buy the house regardless of condition. We will also leave you with a professional Market Analysis so you can know how we come up with a sales price. This will also be a useful tool if you decide not to sell with us and use a traditional real estate agent.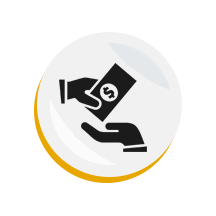 GET CASH FOR YOUR HOME
---
Day 3: Based on the evaluation, we make a cash offer within 24 hours. No hassles and no haggling. Our first offer is our best and final offer. There are no hidden fees or costs. Our offer is the amount you will net from the sale. Based on the offer, you can decide if it works for you. If you like the offer, we can pay cash for your house as quickly as 3 business days later.
Learn More About Our Process
Easy Process, Stress Free!
⇐Watch our video for more information
Questions? Please call us at
253-576-8640

What is my home worth?
People who are looking to sell their homes are looking to maximize their home value. However, sometimes it is hard to put the extra cash into minor or major renovations to get your home market ready. At Cash Me Out NW, we take the property as-is and pay you top dollar for what it is worth. We don't use real estate agents, so you don't have to worry about paying commission for their services. We focus on maximizing your profit by cutting out the middleman. There are two factors that help determine your net profit.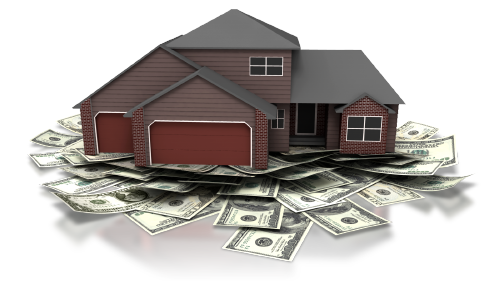 1. Condition: The condition of your home may require us to invest in repairs to get it to market value. We don't care what the condition is, Cash Me Out NW will still buy the home but there is the possibility that updates need to be made. We take on the time consuming process of all the updates and repairs so you don't have to deal with the headache.
2. Comparable Home Sales: Cash Me Out NW will evaluate nearby homes to help assess the potential value of your house. Recent home sales in the area will provide a baseline comparison for a home with similar square footage, floor plan, lot size, nearby schools and parks, safety concerns and other common factors. This data is then evaluated to determine what your home is worth.
Reasons to Use Cash Me Out NW
Cash Me Out NW is looking to buy homes from anyone who needs to quickly unload their property or is in need of fast cash now. We buy homes for a variety of reasons. From experience we have learned that there can be a variety of reasons why someone needs to sell their house fast and hassle-free.
Reasons to Use Cash Me Out NW
Cash Me Out NW is looking to buy homes from anyone who needs to quickly unload their property or is in need of fast cash now. We buy homes for a variety of reasons. From experience we have learned that there can be a variety of reasons why someone needs to sell their house fast and hassle-free.

Unfair mortgage terms has you headed towards foreclosure
House has become too ugly to sell, fell behind on repairs
Inherited a house you can't afford to keep
A military transfer has forced your family to move quickly
Job loss causing you to fall behind on payments
Relocation, employment transfer or emigration and you need to sell fast
Tenants causing trouble and you don't want to be a landlord anymore
Property has liens or judgments
House needs extensive renovation and you can't afford the repairs
Death of a spouse and you don't want to deal with selling your house
Divorce has you in need of quick cash to pay attorney's fees
Undesirable neighborhood makes you afraid to live there
Job loss causing you fall behind on payments
Your listing has expired and the house has sat on the market for too long
Wanting to retire soon and need fast cash to do it


Here's What Our Clients Say
Testimonials
Easy team and process! Got my cash and happy to have gotten rid of a property that was eating me alive financially. Thank you!!
I don't always trust 'quick cash' businesses, but I gave this one a chance and it did not disappoint. I got to talk on the phone with someone who knew a lot about my area and the local housing market. I could have gone with a national company, but the local feel sold me on using Cash Me Out. It was almost too good to be true. They showed up, gave me a cash offer, and I accepted. It's as easy as it sounds, no fuss and no hassle, just what I was looking for. Would recommend!
I bought a small house to rent out 6 years ago. It has been difficult to keep renters in the house because the neighborhood and house location are not ideal. I can't afford to pay my own mortgage and the gaps between renters, so I needed to sell the house quickly. I explained the situation to Cash Me Out, and I was surprised that they didn't mind the neighborhood, they gave me a cash offer anyway. I accepted my cash offer because I knew that selling in that area would difficult given recent events that took place. I lost an investment, but am happy not to be putting any more money into it.
My husband lost his job, and I was staying at home with our kids. We knew that we had to cut costs and we had just recently bought a house. We were heartbroken at the time but knew that we wouldn't be able to keep it. Also meaning there was no extra money for fix-up costs, a real estate commission, and other extra fees. It just wasn't going to happen. The team at CMONW were very kind to us. We never felt like we were just a price tag, but they heard us out and knew what we were going through. We did end up accepting their offer. A sad time for us, but happy for this service. It's a local business that knows the area, so they knew what we were giving up at the time.
After my divorce, I didn't have the energy or money to deal with a realtor. That sucked my bank account dry. I wanted a one and done type of thing. I just happened to find this service when I was searching the internet for a fast house sale. I was moving to a different city and didn't want any loose ends. This was just the kind of thing I was looking for. My house is no longer my concern, and I can start a new chapter. Thanks, Cash Me Out NW.
I was extremely skeptical about selling my house so quickly, but it turned out to be one of the best financial decisions I could have made. Of course, I would have liked to go a more traditional route, but because of time constraints, I couldn't afford for my house to go on the market and not sell. I contacted Cash Me Out, and they gave me a fair offer that was too good to pass up. Thanks to Jim for making the process easy and not making me feel like I didn't get the most for my property.
Thank you, Cash Me Out Team for awesome service for helping us unload this house. It has been a pleasure from start to finish. You all helped my husband, and I come away with a fair deal with no stress or haggling. A very straight forward process.
Smart. Professional. Passionate. Efficient. Honest. CMO went above and beyond the call. We felt very well taken care of. The team there exceeded our expectations. It was quick and painless as it was advertised to be. It wasn't too good to be true.
It has been an absolute pleasure working with Jim. He is very professional and has kept us informed at every step in this process. Jim has always been upfront and honest about everything whether it be good, or not so great news. Whenever we had questions, he was always there and ready to answer our call. I would like to publicly thank him for everything he has done for me, and my family. This is a fantastic service.
When my Father passed away unexpectedly, it was an extremely emotional time for me and my family. We were not prepared for it mentally, and we definitely were not prepared for the financial side of things. My Father left several run down rental properties to my siblings and I, and none of us were in a position to put the money and upkeep into them (we were no longer living in the same state as those properties). The team at Cash Me Out were very sensitive throughout the process knowing that this was not our ideal situation, but the best option for us. A huge burden was lifted off when we knew the houses were no longer our legal properties. It was a very straightforward and simplified process. Thank you very much.
Great team of people!!! I don't know much about real estate but these guys really knew their stuff and it was pretty cool to have a team to work with that was familiar with and from the area. The people I talked to were friendly and got me the information I needed. After I filled out the little form on the website I got a phone call and we just kept going from there…. I was treated fairly and feel like the process got me the cash I really needed- I just didn't have the time or money for fix-ups to sell with a real estate agent. Would definitely recommend!!!
I have lived in the same house for the last 15 years and the last year was very financially difficult for me. I lost my job and I feel behind on payments. It was a difficult decision that I had to make but I knew that I would have to sell my house. It had fallen into disrepair and I was unable to repair or update anything because I didn't have the money. I knew I needed cash fast to help with my bills that were piling up. I was embarrassed at the state of my house but I had to bite the bullet and get someone in to help me sell it as quickly as possible. The Cash Me Out rep visited me that same day and I felt so comfortable with how understanding they were towards my situation. He was very courteous and made me finally feel like there was a light at the end of my tunnel. Cash Me Out helped me unload a huge financial burden and I am so grateful for all there help.
My husband and I had a rental property for years. For many years it was profitable for us until we had the renters from hell. We went through the eviction process and when the renters finally vacated, we were overwhelmed by the state of the house. When we went inside we realized how much work would have to go in to getting the house ready for new tenants. After pricing out how much it would cost to fix the house up, we decided it would be best to just sell it. We wanted to get rid of the property as quickly as possible because we couldn't afford to just sit on it without tenants. After seeing an advertisement for Cash Me Out NW, I decided to give them a call because they promised to make the process quick and easy, which is exactly what we needed. A buyer from the company came out to meet with us to go over our situation. Within 5 days we had cash in hand and we were able to walk away from the rental without having to do a thing to it! It was fast, easy and we got more money for our investment that we anticipated.